The Dead
Phil Lesh, Bill Kreutzmann, Mickey Hart, Bob Weir, Jimmy Herring, Jeff Chimenti, and Warren Haynes
Wave That Flag Tour
July 3rd 2004 The Gorge George, Washington
Second Set


The sun was down, stage lights were on, The Dead began their 2nd set with "Playin in the Band"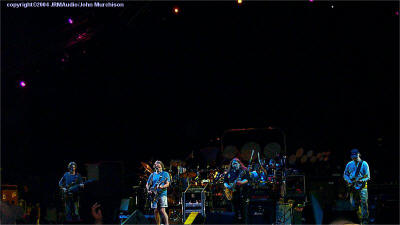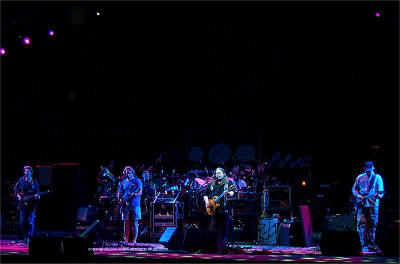 Then into "Night of 1000 Stars" and "He's Gone"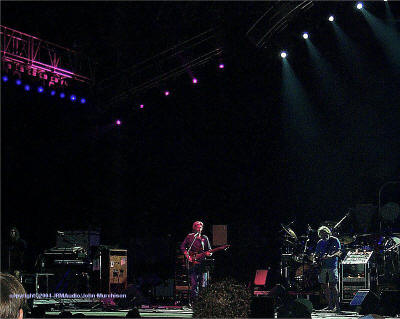 "Then Phil sang "Cryptical Envelopment" things became trippy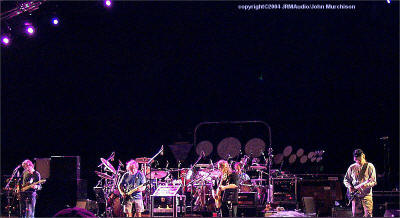 As they poured into "Terrapin" we knew drumsnspace were to follow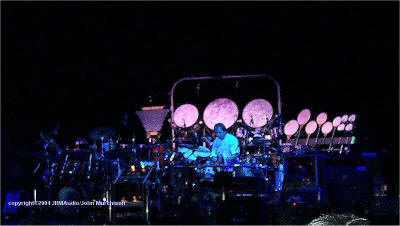 Billy and Mickey relived Rhythm Devils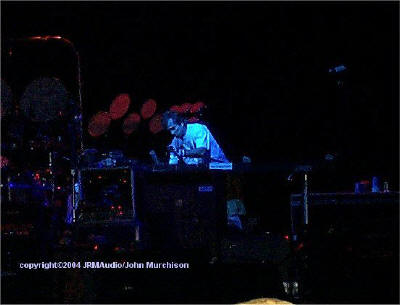 Mickey playing "The Beam" during drums
After Drums Derek Trucks joined the band for "Space", "The Wheel", "Playin Reprise", and "Turn on Your Lovelight"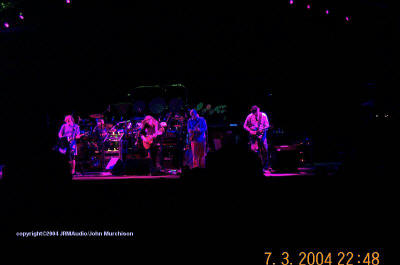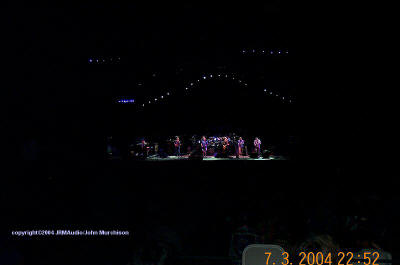 Phil and Bobby came out and spoke about Organ Donors and Voter Registration
and then Encored with "After Midnight" as It was just that. I walked up to the top (GA-lawn section) for these last shots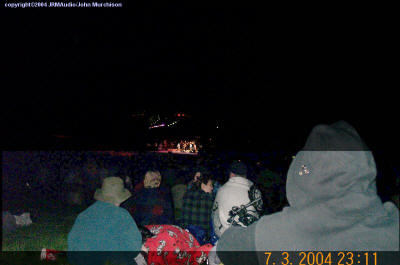 "After Midnight"
Instead of the usual bow by the band, Mickey Thanked, and invited the crew to the stage for a rare bow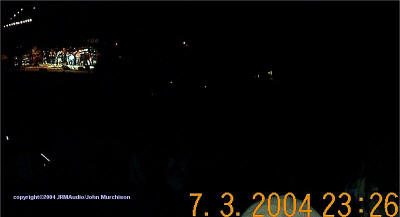 The show was over, it was now 4th of July, The camping lot, Shakedown St vendor area,
would all be madness after the long walk out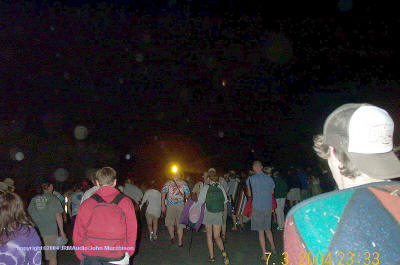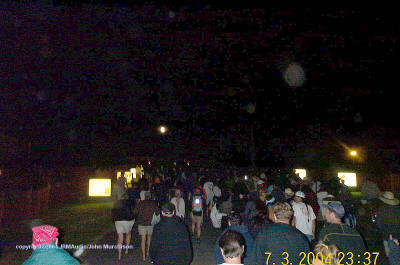 There were no fireworks allowed in the camping area.....yea right : )) We were treated to an array of small displays to huge pro pipe launching fireworks that lasted for hours after the show let out. Seemed the camping crowd was not gonna sleep tonight, so we joined in with some of our own pyro fun.
To all the band and crew, thanks for a great 1st leg. We'll see you on the East Coast for a few shows in August.